Packaging Material, Design Services & Printing Expertise in Jamaica
We supply a variety of packaging materials & equipment in Jamaica. Bagging and wrapping are only part of Agri & Industrial Packaging's breadth of services offerings. We can also assist you in the development and design of custom printed materials. Get in touch.
Manufacturing Agricultural & Industrial Packaging Items
Understanding the growing significance of quality plastic packaging, Agri & Industrial Packaging manufactures quality plastic & flexible packaging products for apparel, gifts, agricultural seedling, furniture, paintings, food, beverages, garbage, etc.
Agri & Industrial Packaging Ltd. offers a full range of flexible packaging solutions, including shopping bags, garment films, waste management products, money bags, mattress bags, industrial equipment & supplies, gift bags, plain and printed bags & a lot more. Apart from packaging products, we also provide advanced packaging equipment and supplies including shrink film tunnels, heat guns, sealers, and moisture barrier packaging supplies.
Whatever industry you are in, and whatever packaging solution you need, we are here to help!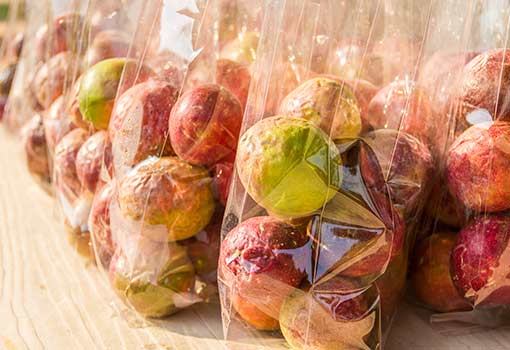 Packaging Solutions That All Clients Love
We provide packaging solutions to retail stores, supermarkets, bakeries, plant nurseries, manufacturers, hotels, banks and hospitals. We are equipped to produce a wide variety of plastic packaging solutions of any size, style and color. Our company manufactures the products you need & delivers them in a timely manner.
Custom Poly Packaging
Discover the many custom poly bag, wrapping and film capabilities that Agri & Industrial Packaging Ltd. can offer you. Whether you're an individual or a company, we've got your diverse needs covered. We are a custom manufacturer of polypropylene and polyethylene bags. Our custom manufacturing capability includes 6-color printing on plastic bags with UPC (Bar) codes.